Candidate
* If there is an asterisk next to a candidate's name, s/he did not submit a profile or record a video.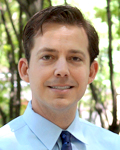 Joseph G. Melaragno

*Candidate did not submit a profile.
Reprinted as supplied by the candidate. Not participating in the Campaign Finance Program.
This Guide lists all candidates who appear to be on the ballot for the general election based on the latest information obtained from the New York City Board of Elections, even if a candidate did not submit a profile or record a video for the Guide. Profiles and video scripts were submitted to the CFB by the candidates and are reprinted as supplied, except in the case of egregious errors and minor formatting issues, which may be corrected by the CFB. Videos appearing in this Guide were recorded and approved for broadcast by the candidates. All the candidates have affirmed under penalty of perjury that the information in their profiles and videos is true to the best of their knowledge. Website and social media links were supplied by the candidates. The CFB is not responsible for non-working links, although it does correct or remove them to the extent practicable. The CFB removes links that are not campaign-related.
The views expressed in the candidate profiles, videos, and linked materials do not represent those of the New York City Campaign Finance Board.
View Candidate Submission Disclaimer
AT

=

Affordable Tmrw

CS

=

Common Sense

C

=

Conservative

D

=

Democratic

FE

=

Flourish

F

=

Freedom

G

=

Green
I

=

Independence

JE

=

Jobs & Education

LBT

=

Libertarian

REF

=

Reform

RTH

=

Rent is 2 Damn High

R

=

Republican

SC

=

School Choice
SW

=

Socialist Worker

SF

=

Students First

TWS

=

Tax Wall Street

T2H

=

Taxes 2 High

WV

=

War Veterans

WF

=

Working Families