Candidate
* If there is an asterisk next to a candidate's name, s/he did not submit a profile or record a video.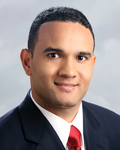 Carlos M. Sierra

Party Enrolled In: Democratic
Current Occupation: Carlos Sierra works for The City University of New York Citizenship NOW! as a Community Liaison.
Previous Occupation(s): Carlos has worked several jobs in order to make ends meet, from cab driver to grocery store clerk to bike courier.
Education: Due to financial circumstances Carlos Sierra was forced to drop out of high school. He earned his G.E.D. from the Job Corp. followed by an Associates from CUNY Bronx Community College in 2003 and a Bachelors from CUNY Lehman in 2006.
Organizational Affiliations: Carlos is a member of the National Association for the Advancement of Colored People, a member of the Dominican American National Round Table and President of the Education Council for League of United Latin Citizens.
Prior Public Experience: Carlos was elected Chair of the University Student Senate of the City University of New York in 2005 and became a member of the CUNY Board of Trustees. He was appointed to Community Board 4 in 2008 prior to that he was Chair of the Department of Youth and Community Development- Board 4.
1. What is the most important issue in Council District 16 you would address if elected?
Education! Many of our schools are constantly threatened with closures and loss of funding. We can not afford to play politics with the future of our community which is our children. My goal is to improve and expand public education options in the District.
2. What other important issues would you address if elected?
Housing, good paying jobs and safety. Working families have enough stress to deal with and we must improve and expand housing options for all residents, from young families to senior citizens. It is a top priority for me to bring good paying jobs to the District. Minimum wage will not cut it. Safety starts with better police-community relations.
3. What makes you the best candidate for this office?
I am from the people and for the people. I have been dealing with ALL of the issues which my neighbors deal with. We are in this together and I understand that very well. I want a better future for my family and all the families and individuals of the 16th District.
Reprinted as supplied by the candidate. Participating in the Campaign Finance Program.
This Guide lists all candidates who appear to be on the ballot for the general election based on the latest information obtained from the New York City Board of Elections, even if a candidate did not submit a profile or record a video for the Guide. Profiles and video scripts were submitted to the CFB by the candidates and are reprinted as supplied, except in the case of egregious errors and minor formatting issues, which may be corrected by the CFB. Videos appearing in this Guide were recorded and approved for broadcast by the candidates. All the candidates have affirmed under penalty of perjury that the information in their profiles and videos is true to the best of their knowledge. Website and social media links were supplied by the candidates. The CFB is not responsible for non-working links, although it does correct or remove them to the extent practicable. The CFB removes links that are not campaign-related.
The views expressed in the candidate profiles, videos, and linked materials do not represent those of the New York City Campaign Finance Board.
View Candidate Submission Disclaimer