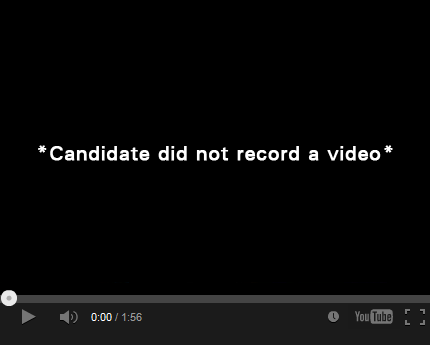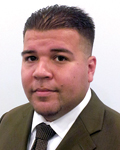 Joel Ray Rivera

Party Enrolled In: Democratic
Current Occupation: Community Relations Associate, Office of Community Relations, Comptroller John C. Liu, The City of New York
Previous Occupation(s): Community Outreach Coordinator, Bronx Overall Economic Development Corporation. Founder and Executive Director, Servicing Our Youth (SOY).
Education: LaGuardia High School 1992-1994, Talent Unlimited High School 1994-1996. George Washington University 1996-2000
Organizational Affiliations: N/A
Prior Public Experience: Vice Chair, Bronx Democratic County. Community Liasion for City Councilman Adolfo Carrion Jr. Field Operation Supervisor for the US Census Bureau. Field Operation Supervisor for FEMA.
1. What is the most important issue in Council District 15 you would address if elected?
The most important issue facing the City Council District 15 is affordable and quality housing. There are many proposed rent increases such as in Bronx Park East. These increases would force many tenants to move or potential become homeless. In such difficult economic times, the residents of the 15th council district can't afford rent increases. Also, there are many NYCHA and state funded housing complexes in the 15th district which are underserved in the areas of maintenance and repairs. These facilities need to be better maintained and receive a high quality of service. The residents need to be treated with respect.
2. What other important issues would you address if elected?
Affordable healthcare, quality education, youth services, employment and education opportunities.
3. What makes you the best candidate for this office?
My life has been dedicated to being a Community Activist and Organizer. I have been on the front line fighting for paid sick leave, raising the minimum wage, quality education, affordable housing, and healthcare. The community needs a strong advocate who understands its dynamics and is willing to fight for a better tomorrow and I believe that I am that advocate. I hope you will join me on this journey. I am a servant leader ready to work for the 15th Council District.
Reprinted as supplied by the candidate. Participating in the Campaign Finance Program.
This Guide lists all candidates who appear to be on the ballot for the primary election based on the latest information obtained from the New York City Board of Elections, even if a candidate did not submit a profile or record a video for the Guide. Profiles and video scripts were submitted to the CFB by the candidates and are reprinted as supplied, except in the case of egregious errors and minor formatting issues, which may be corrected by the CFB. Videos appearing in this Guide were recorded and approved for broadcast by the candidates. All the candidates have affirmed under penalty of perjury that the information in their profiles and videos is true to the best of their knowledge. Website and social media links were supplied by the candidates. The CFB is not responsible for non-working links, although it does correct or remove them to the extent practicable. The CFB removes links that are not campaign-related.
The views expressed in the candidate profiles, videos, and linked materials do not represent those of the New York City Campaign Finance Board.
View Candidate Submission Disclaimer