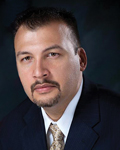 Joel Bauza

Party Enrolled In: Democratic
Current Occupation: 2006 to Present - Senior Pastor of Calvary Church, located at 1010 E.174th Street, Bronx, NY 10460. A thriving congregation of 400 members and growing.
Previous Occupation(s): Office Manager Bronx Lebanon Hospital, Blake Electric and Refrigeration Corp.
Education: B.A. Theology from Spanish Eastern School of Theology South Eastern University, Lakeland Florida 1995
Organizational Affiliations: New York Hispanic Clergy Organization, C.E.C. Board Member District 12, Community Board #3 - Committee Member of the following - Land Use, Zoning, Education, NYC Parks, 42 pct Community Council Member, N.L.U.B.A. Block Association Director
Prior Public Experience: 25 years plus - Director of S.O.S. - Save Our Street Initiative, Feed the Homeless 300 Weekly with home cooked meals, Providing social services to all who are in need, Clergy Liason to victims of DV families supply shelter, food housing referrals, Supply over 300 turkeys every thanksgiving to seniors and families in need since 2002 to present
1. What is the most important issue in Council District 15 you would address if elected?
Immigration Reform, Affordable housing and eviction prevention
2. What other important issues would you address if elected?
Crime and safety; Education - Pro Charter School; After School and weekend Programs; Save our Senior Centers; Feed and house the homeless; Minimum Wage
3. What makes you the best candidate for this office?
I am a 25 year veteran in assisting my community in many capacities. My job as a public servant is 24/7. I am always present, available, approachable and very honest. I believe that many times we cannot always say yes, we must be strong with our convictions and understand the issues at hand and discuss them with our constituents in order to gain a complete understanding before voting for or against. In my administration, the people with be heard. I am only the messenger! My office will be known as a place where you can seek refuge, find information, find help.
Reprinted as supplied by the candidate. Not participating in the Campaign Finance Program.
This Guide lists all candidates who appear to be on the ballot for the general election based on the latest information obtained from the New York City Board of Elections, even if a candidate did not submit a profile or record a video for the Guide. Profiles and video scripts were submitted to the CFB by the candidates and are reprinted as supplied, except in the case of egregious errors and minor formatting issues, which may be corrected by the CFB. Videos appearing in this Guide were recorded and approved for broadcast by the candidates. All the candidates have affirmed under penalty of perjury that the information in their profiles and videos is true to the best of their knowledge. Website and social media links were supplied by the candidates. The CFB is not responsible for non-working links, although it does correct or remove them to the extent practicable. The CFB removes links that are not campaign-related.
The views expressed in the candidate profiles, videos, and linked materials do not represent those of the New York City Campaign Finance Board.
View Candidate Submission Disclaimer