Candidate
* If there is an asterisk next to a candidate's name, s/he did not submit a profile or record a video.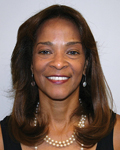 Cheryl Keeling

Party Enrolled In: Democratic
Current Occupation: Businesswoman 34 years, Real Estate Investments. Fieldston School Varsity Track and JV Tennis Coach. Strength Trainer for High Performance Tennis Players. NYC Certified PS Teacher.
Previous Occupation(s): Law Clerk to Justice, New York State Supreme Court, Manhattan. Motown Records, Writer Coordinator, Publishing Department.
Education: NYC Public Schools; Charles Evans Hughes HS; Ithaca College and London University, BA, Political Science; Valley University School of Law, Doctorate of Jurisprudence.
Organizational Affiliations: USATF - USA Track and Field Association; USTA - US Tennis Association; USPLA - US Powerlifting Association; CB 8 Parks and Recreation.
Prior Public Experience: Not as an elected official. As a volunteer or paid personnel in NY, Iowa and California I have been involved in Mentoring, Drug Intervention, Legal and Entrepreneurship Programs and Dance Performance Companies.
1. What is the most important issue in Council District 11 you would address if elected?
Quality of Education and Quality of Life Issues.

Education - Return Art, Music, Dance and Competitive Physical Education to the schools as After School Programs.
Quality of Life - Protect seniors from the loss of their homes with a "must renew" clause in the lease and a ceiling on the fees imposed by coops that are burdensome to a vulnerable population. Sizable but sensible deregulation for Small Business Owners; Affordable Housing and a Higher Minimum Wage. This will help re-create a middle class and build more viable communities.
2. What other important issues would you address if elected?
Protection of Human Infrastructure: Quality of air; Locally grown foods; Bike lanes; Conversion of waste to clean energy. Safe Streets and Neighborhoods. Creation of Jobs and Housing by renovating the City's many vacant units and selling them as affordable housing with low interest loans. NYC jobs for NY residents.
3. What makes you the best candidate for this office?
I have lived everything about which I speak. Businesswoman, educator, resident, parent, senior and one who understands we have a duty to take care of the planet.
Reprinted as supplied by the candidate. Not participating in the Campaign Finance Program.
This Guide lists all candidates who appear to be on the ballot for the general election based on the latest information obtained from the New York City Board of Elections, even if a candidate did not submit a profile or record a video for the Guide. Profiles and video scripts were submitted to the CFB by the candidates and are reprinted as supplied, except in the case of egregious errors and minor formatting issues, which may be corrected by the CFB. Videos appearing in this Guide were recorded and approved for broadcast by the candidates. All the candidates have affirmed under penalty of perjury that the information in their profiles and videos is true to the best of their knowledge. Website and social media links were supplied by the candidates. The CFB is not responsible for non-working links, although it does correct or remove them to the extent practicable. The CFB removes links that are not campaign-related.
The views expressed in the candidate profiles, videos, and linked materials do not represent those of the New York City Campaign Finance Board.
View Candidate Submission Disclaimer
C

=

Conservative

D

=

Democratic
SC

=

School Choice

WF

=

Working Families