Candidate
* If there is an asterisk next to a candidate's name, s/he did not submit a profile or record a video.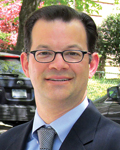 Andrew Cohen
Democratic, Working Families

Party Enrolled In: Democratic
Current Occupation: Attorney in my own practice and an adjunct assistant professor at CUNY John Jay College of Criminal Justice.
Previous Occupation(s): Principal Law Secretary, NYS Supreme Court; Court Attorney, NYC Civil Court; Legislative Counsel, NYC Council and NYS Assembly.
Education: Attended NYC public schools, SUNY New Paltz and Cardozo School of Law at Yeshiva University.
Organizational Affiliations: Board Member, Friends of Van Cortlandt Park; Coach, Thurgood Marshall Mock Trial Association; Member, Bronx County Bar Association; Member, Benjamin Franklin Reform Democratic Club
Prior Public Experience: Bronx Community Board 8 Aging Chair and former Youth Committee Chair; small claims court arbitrator
1. What is the most important issue in Council District 11 you would address if elected?
The most important issue is reforming government to be more responsive to the needs of my district in the city. Specifically, giving parents a greater voice in education; expanding the universal pre-k program; improving accountability in the City Council through the elimination of lulus, providing equitable distribution of member item money and common sense procedures to get legislation to the floor; and fostering sensible economic development.
2. What other important issues would you address if elected?
I would work to maintain and enhance quality of life in the district through the effective provision of essential government services. For example, we need to adequately staff our police precincts; keep our fire houses open; maintain funding for our libraries; improve our parks; expand services for seniors; and expand Select Bus Service.
3. What makes you the best candidate for this office?
I believe I am the best candidate because in addition to my experience and record of service, I have the ability to bring people together as evidenced by the broad coalition of elected officials, labor organizations, and community leaders that are supporting my candidacy.
Reprinted as supplied by the candidate. Participating in the Campaign Finance Program.
This Guide lists all candidates who appear to be on the ballot for the general election based on the latest information obtained from the New York City Board of Elections, even if a candidate did not submit a profile or record a video for the Guide. Profiles and video scripts were submitted to the CFB by the candidates and are reprinted as supplied, except in the case of egregious errors and minor formatting issues, which may be corrected by the CFB. Videos appearing in this Guide were recorded and approved for broadcast by the candidates. All the candidates have affirmed under penalty of perjury that the information in their profiles and videos is true to the best of their knowledge. Website and social media links were supplied by the candidates. The CFB is not responsible for non-working links, although it does correct or remove them to the extent practicable. The CFB removes links that are not campaign-related.
The views expressed in the candidate profiles, videos, and linked materials do not represent those of the New York City Campaign Finance Board.
View Candidate Submission Disclaimer
C

=

Conservative

D

=

Democratic
SC

=

School Choice

WF

=

Working Families