Democratic
* If there is an asterisk next to a candidate's name, s/he did not submit a profile or record a video.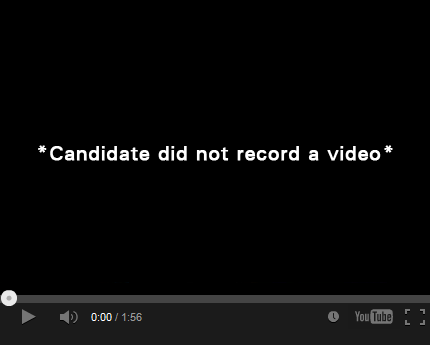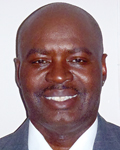 John C. Whitehead
Party Enrolled In: Democratic
Current Occupation: Sanitation Worker
Previous Occupation(s): Security Supervisor; Steel Worker; Youth Counselor; United States Army / Reserves - Honorably Discharged in 1989
Education: Educated in the NYC Public School System - Graduate of Boys and Girls High School
Organizational Affiliations: Member, Uniformed Sanitationmen's Association Local 831/ International Brotherhood of Teamsters; Co-Founder and President, Black Men Who Care, Inc.; Chairman of the Sanitation and Environmental Committees for Community Board No. 5; President, Zone 3 Precinct Council 75th Precinct; Co-Founder and Member, Brooklyn Postal Customer Advisory Council; Co-Founding Member, Black Watch, Committee to Honor Black Heroes; Former Vice President, Spring Creek Gardens Tenant Association; Former Vice President and Shop Steward, United Steel Workers Union Local 2; and Former Member, 32BJ SEIU and YMCA Board.
Prior Public Experience: N/A
1. What is the most important issue in Council District 42 you would address if elected?
Stop and Frisk.
2. What other important issues would you address if elected?
Senior Citizen programs, recreation centers for the youth, job creation, economic development and health services.
3. What makes you the best candidate for this office?
I am experienced in dealing with many aspects of the NYC government. As a Community Activist for over 25 years and a Teamster for the last 20 years, I am able to tap into resources to get things done in my district.
As a member of the Community Board, I have been instrumental in addressing the needs of my community by: Bringing the issues to elected officials and ACORN concerning the potential sale of Starrett City to ensure that with their help the complex remained affordable, bringing new transportation to the new Gateway Mall and making sure that the residents had a fair chance for new housing being built in the community by encouraging a lottery system.

I have a solid record of accomplishments and will continue the work that is needed to bring funding and services to the district

Reprinted as supplied by the candidate. Participating in the NYC Campaign Finance Program.
This Guide lists all candidates who appear to be on the ballot for the primary election based on the latest information obtained from the New York City Board of Elections, even if a candidate did not submit a profile or record a video for the Guide. Profiles and video scripts were submitted to the CFB by the candidates and are reprinted as supplied, except in the case of egregious errors and minor formatting issues, which may be corrected by the CFB. Videos appearing in this Guide were recorded and approved for broadcast by the candidates. All the candidates have affirmed under penalty of perjury that the information in their profiles and videos is true to the best of their knowledge. Website and social media links were supplied by the candidates. The CFB is not responsible for non-working links, although it does correct or remove them to the extent practicable. The CFB removes links that are not campaign-related.
The views expressed in the candidate profiles, videos, and linked materials do not represent those of the New York City Campaign Finance Board.
View Candidate Submission Disclaimer