Candidate
* If there is an asterisk next to a candidate's name, s/he did not submit a profile or record a video.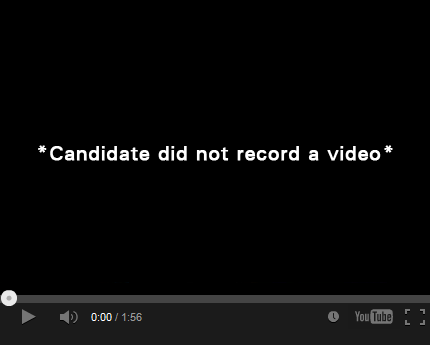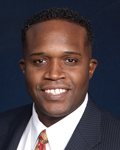 William Russell Moore

Party Enrolled In: Democratic
Current Occupation: Systems Representative for Johnson Controls, Inc. and President of District's 18's Community Action Group.
Previous Occupation(s): Chief of Staff to Councilwoman Una Clarke, Deputy Press Secretary and Community Coordinator for former Bronx Borough Presidents Fernando Ferrer, and Budget Coordinator under Aldolfo Carrion, Jr. respectively.
Education: I have an Associated Degree in Computer Information Systems and a Bachelors of Arts Degree in Political Science from the State University of New York (SUNY) at Farmingdale and Stony Brook in Long Island.
Organizational Affiliations: NY Urban League; The National Action Network's Bronx Chapter; NACCP; The Rainbow PUSH Coalition and BLUB.
Prior Public Experience: Special Assistant to Commissioner Richard Murphy at NYC Department of Youth Services. I was tapped by Mayor David N. Dinkins to work in his Press and Speech Writing Offices. Bronx Borough President Fernando Ferrer hired me as one of his Deputy Press Secretaries, Community Coordinator and an Ombudsman Officer, I solved boroughwide problems. NYC Councilwoman Una S. T. Clarke (D 40) hired me as her Chief of Staff and Communications Director to manage her City Council and District Offices.
1. What is the most important issue in Council District 18 you would address if elected?
I have travelled District 18 by foot and have knocked on doors, sometimes by myself in many New York City Housing Authority (NYCHA) projects at night and residents have told me to my face that they feel abandoned and forgotten by the incumbent. I live here too and I will fight to improve our quality of life, securing tax abatements and lower property taxes.
2. What other important issues would you address if elected?
I will create: Jobs, Affordable Housing and Homeownership opportunities for local residents. I will rid our schools of bullies who threaten our kid's general welfare and education.
3. What makes you the best candidate for this office?
I will not forget those who elect me to office. I know what it means to be raised by a single mother on welfare, go to college, graduate and come back to my community to help improve the quality of life for local residents. I will fight for the voiceless and give residents a renewed sense of hope and opportunity. I am a brother, who is not afraid to make a difference in tough neighborhoods. I will keep my word and fight for you.
Reprinted as supplied by the candidate. Participating in the Campaign Finance Program.
This Guide lists all candidates who appear to be on the ballot for the primary election based on the latest information obtained from the New York City Board of Elections, even if a candidate did not submit a profile or record a video for the Guide. Profiles and video scripts were submitted to the CFB by the candidates and are reprinted as supplied, except in the case of egregious errors and minor formatting issues, which may be corrected by the CFB. Videos appearing in this Guide were recorded and approved for broadcast by the candidates. All the candidates have affirmed under penalty of perjury that the information in their profiles and videos is true to the best of their knowledge. Website and social media links were supplied by the candidates. The CFB is not responsible for non-working links, although it does correct or remove them to the extent practicable. The CFB removes links that are not campaign-related.
The views expressed in the candidate profiles, videos, and linked materials do not represent those of the New York City Campaign Finance Board.
View Candidate Submission Disclaimer
C

=

Conservative

D

=

Democratic

G

=

Green
JE

=

Jobs & Education

PR

=

Progressive

R

=

Republican