Candidate
Denise Butler*

Alan H. Reed*
* If there is an asterisk next to a candidate's name, s/he did not submit a profile or record a video.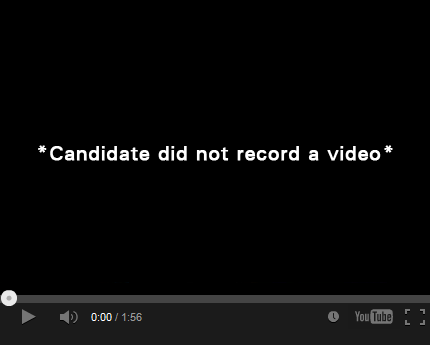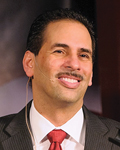 Fernando Cabrera
Democratic, Working Families

Party Enrolled In: Democratic
Current Occupation: NYC Council Member representing the 14th district
Previous Occupation(s): Director for the Mental Health graduate program at Mercy College. Senior pastor of New Life Outreach Intl in the Bronx
Education: B.A. - Southern Cal College, Masters - Liberty Univ and Doctorate - Argosy Univ
Organizational Affiliations: Democratic Party and Working Family endorsed candidate
Prior Public Experience: Senior and community activist for the last 25 years
1. What is the most important issue in Council District 14 you would address if elected?
Introduced the Tenant Bill of Rights and worked to help tenants received the services they deserved. I will continue to fight for affordable housing and reducing tenant-landlord problems.
2. What other important issues would you address if elected?
I was the catalyst in the Kingsbridge Armory redevelopment, which will provide over 200 living wage jobs and thousands of ice skating opportunities. I will continue to make sure other youth organizations will be able to operate in the Kingsbridge Armory.
3. What makes you the best candidate for this office?
The Many Ways Councilman Cabrera Works for You
Crime
Councilman Cabrera coordinated efforts with the NYPD, NYCHA and the Parks Department to bring down the violence.
Youth
Working to help decrease at-risk behavior in youth, providing them with training and improving their life skills through various organizations like Boys & Girls Club
Schools
$7,918,000 have been designated to help schools such as MS 447, P.S. 386, P.S. 91, P.S. 33, just to name a few
Senior Centers
Councilman Cabrera fought to prevent that the City budget were balanced at the expense of cuts to senior programs
Reprinted as supplied by the candidate. Participating in the Campaign Finance Program.
This Guide lists all candidates who appear to be on the ballot for the primary election based on the latest information obtained from the New York City Board of Elections, even if a candidate did not submit a profile or record a video for the Guide. Profiles and video scripts were submitted to the CFB by the candidates and are reprinted as supplied, except in the case of egregious errors and minor formatting issues, which may be corrected by the CFB. Videos appearing in this Guide were recorded and approved for broadcast by the candidates. All the candidates have affirmed under penalty of perjury that the information in their profiles and videos is true to the best of their knowledge. Website and social media links were supplied by the candidates. The CFB is not responsible for non-working links, although it does correct or remove them to the extent practicable. The CFB removes links that are not campaign-related.
The views expressed in the candidate profiles, videos, and linked materials do not represent those of the New York City Campaign Finance Board.
View Candidate Submission Disclaimer