Council District 4
Reba White Williams, Republican, Liberal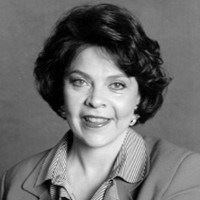 Party Enrolled In: Republican
Occupation: Director of Special Projects, Alliance Capital Management Corporation
Occupational Background: Securities Analyst, Mitchell Hutchins, Inc.; Research Analyst, McKinsey & Company, Inc.
Educational Background: Graduate Center, CUNY, Ph.D. Art History; Harvard University Graduate School of Business Administration, MBA; Hunter College, MA, Art History; City University of New York, MA, Philosophy; Duke University, BA, English
Organizational Affiliations: Member of Board of Directors of: Alliance Capital Management Corporation; The India Liberalization Fund; The Austria Fund; The Spain Fund; The Southern Africa Fund. Member, Council on Foreign Relations; Editorial Board, Print Quarterly. Former Board Member, Municipal Arts Society; Former Member, Committees on Prints, Metropolitan Museum of Art, Whitney Museum, MOMA.
Prior Public Experience: Member, Community Board Eight (appointed by Borough President Virginia Fields); President, Art Commission of the City of New York; Vice-Chairperson, New York State Council on the Arts.

Dear Neighbor,
On November 2nd, you will choose the next City Council Member from the East Side of Manhattan. I ask that you choose me.
I am running for Council because I love this community and I want to make it a better place to live. I give you my word that I will work hard and represent you faithfully.
I believe in the can-do philosophy that has transformed New York in recent years. As a member of Community Board Eight and as the former President of the New York City Art Commission, I know how to get things done in New York. With common sense, energy and dedication, we can tackle any challenge that faces us.
Some things I'll fight for in the City Council include:
Stronger tenant protection laws;
Permanent solutions to nightmarish traffic conditions;
Public - private partnerships for schools and libraries;
A Second Avenue Subway;
A new and academically excellent East Side High School; and
A woman's right to choose.
I have been endorsed by Senator Roy Goodman, Assemblyman John Ravitz and former City Council Member Andrew Eristoff, and I expect to receive a number of other significant endorsements.
Thank you for considering me to be your next Council Member. I won't let you down.
(Statement and photograph posted as supplied by the candidate.)
Not participating in the NYC Campaign Finance Program
Council District 4 Candidates



Reba White Williams | Eva S. Moskowitz