Follow NYC Votes! on
Follow NYC Votes! on

NYC Votes! and the League of Women Voters of the City of New York want to make sure you are ready to vote on November 6th!
Due to redistricting, the boundaries of state and federal districts have changed, and you may be voting in a different district this fall, which can also affect your poll site. Use the poll site locator to find out where you vote.

Not sure if you are registered? Use the voter look-up to find out!
Learn about the Candidates
The Official NYC Voter Guide
The Voter Guide is available on this site before each election; the CFB mails a printed Guide covering municipal races to registered voters. In citywide election years, the CFB also coordinates citywide debates and produces a video Voter Guide covering local candidates.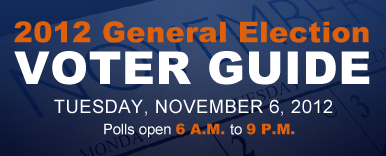 Vote411.org
The League of Women Voters Education Fund launched Vote411.org to provide nonpartisan information about elections in every state. Prior to each election, the site provides information on candidates for state and national office; enter your address for candidates running in your area.
Judicial Voter Guide
The Judicial Campaign Ethics Center (JCEC) was established by the New York State Unified Court System to educate judicial candidates on campaign ethics and provide information to the public about the judicial election process. Approximately two weeks before the general election, the JCEC publishes an online judicial voter guide with profiles of candidates for elective judicial office (other than town and village justice positions).
Don't miss an important election deadline—sign the voter pledge today and NYC Votes will send you election alerts!