Welcome
On November 3rd, voters across the city will cast a ballot in the General Election. Enter your address below to view customized information about the races that will be on your ballot.
Depending on where you live, you may be voting for District Attorney, judicial positions, and/or in special elections for State Assembly or Senate.
In Council District 51 (Staten Island), there is an uncontested special election to fill a vacant Council seat (the sole candidate did not provide a profile).
Voters in Council District 23 (Queens) will choose a new City Council member to fill the seat vacated this summer. If you are eligible to vote in this district, check out profiles and videos of the candidates running in that race. These videos will also be aired on QPTV in the NYC Votes Video Voter Guide on October 19th (6:30 pm), 22nd (10 am), 29th (10 am), 30th (9 pm) and November 1st (1 pm). You can find QPTV on channels 34 and 1995 on TWC; 82 on RCN; or 34 on FiOS.
To learn more about judicial candidates running in your district, visit the online Judicial Voter Guide published by the New York State Unified Court System.
Make your voice heard—go vote on November 3rd!
Stay up to date on city elections — follow NYC Votes on

and like us on

today!
Enter your address to see if there are elections in your district.
Upcoming Election Deadlines
| | |
| --- | --- |
| October 23 | Mail-In Military Ballot Application Deadline |
| October 27 | Mail-In Absentee Ballot Application Deadline |
| November 2 | In-Person Military/Absentee Ballot Application Deadline (9 am to 5 pm) Mail-In Military/Absentee Ballot Deadline |
| November 3 | General Election—polls open 6 am to 9 pm In-Person Absentee Ballot Delivery Deadline (9 am to 9 pm) |
Candidates for Council District 23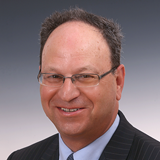 Republican, Conservative, Reform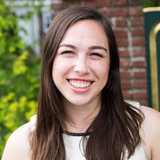 THE OFFICE OF CITY COUNCIL MEMBER
The City Council is the legislative, or law-making, branch of New York City's government. The City Council is responsible for passing local laws, making decisions about land use, investigating and overseeing city agencies, and approving the city's budget. Each Council member represents one of the 51 New York City Council districts. Council members receive an annual base salary of $112,500. Council leaders and chairs of committees receive additional pay. Council members may hold other jobs in addition to their Council seats.