NYC Votes Launches Youth-Led Voter Empowerment Campaign
02/21/2020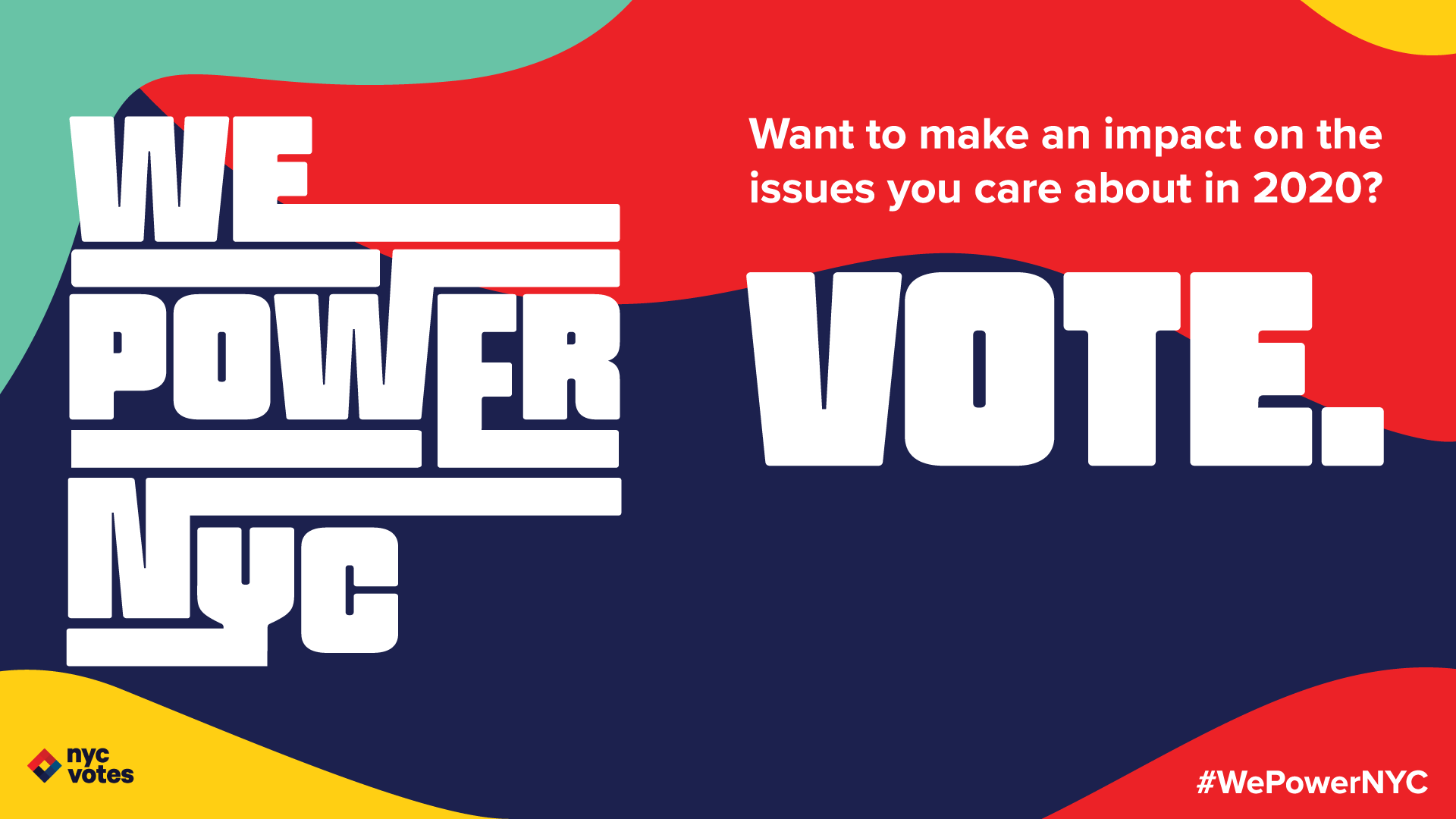 New York City's official nonpartisan voter engagement initiative, NYC Votes, is launching a new campaign to mobilize one of the city's most underrepresented voting populations – young people.
#WePowerNYC aims to uplift voices, build power, and develop leadership skills among New Yorkers in their teens and twenties. NYC Votes wants to double youth turnout in 2020 and 2021, and #WePowerNYC is intended to achieve this mission.

"This campaign was created by and for NYC youth," said Sabrina Castillo, Director of Outreach and Partnerships for NYC Votes. "High school and college students were involved throughout the planning and conceptual stages, and going forward our youngest staff members and student leaders will take the lead in execution."

NYC Votes is launching the campaign today at an all-day summit with CUNY Votes at the Borough of Manhattan Community College. CUNY Votes and NYC Votes are asking students to mobilize their peers to vote in 2020 by taking the "Text to Vote" pledge.

Students who text "CUNYvotes" to 917-979-6377 will receive timely election reminders in the lead up to Election Day and prompts to encourage their friends to vote. Students may also take the pledge to vote online at voting.nyc/CUNYpower.

"CUNY Votes is pleased to support this very important voter engagement Summit for students and the 'Text to Vote' pledge campaign," said Staci Emanuel, CUNY's University-wide coordinator for Voter Registration. "It is important for our students to know that Our Vote is Our Voice, and that they and their peers feel empowered to go to the polls and vote in 2020."

"BMCC is proud to be hosting the CUNY Votes Summit in partnership with NYC Votes," said BMCC Interim President Karrin E. Wilks, "Here at BMCC, we are committed to increasing voter participation and civic engagement on campus and are ready to assist students as they go out and motivate and engage their peers to play an active role in the democratic process."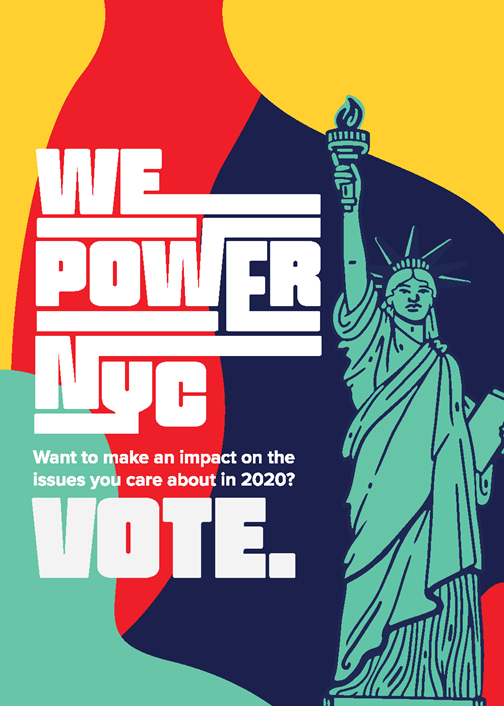 At today's summit, CUNY students are hearing from notable speakers, participating in workshops, and engaging in breakout sessions on voter rights, mobilization, and organizational leadership. Speakers include Attorney and CUNY professor Frank Deale, and guests from NYPIRG and the Roosevelt Institute.

To develop #WePowerNYC, NYC Votes worked with one of the leading names in youth mobilization: The Soze Agency. Soze has worked on nationally-recognized campaigns including March For Our Lives, Families Belong Together, and Color of Change, bringing expert insight on connecting with young people to the table.
 
"The goal of the #WePowerNYC campaign is to support New York City's youngest voters, offering them the space, resources and platform to promote civic engagement among their peers, specifically in regards to voting in 2020, 2021 and beyond," said Michelle Minguez, Co-founder and Partner at The Soze Agency. "It will equip youth leaders with critical messaging and digital organizing tools, helping young people to build political power on their own."
NYC Votes is the nonpartisan voter engagement initiative of the New York City Campaign Finance Board (CFB) and its Voter Assistance Advisory Committee (VAAC). In addition to promoting voter registration, participation, and civic engagement in New York City through its many programs and partnerships, NYC Votes sponsors the city's official Debate Program and produces the citywide Voter Guide.