You are here

A
smaller text
A
normal text
A
larger text

Advisory: Statewide Voting Reform Petition Drive Launches November 3 (Election Day)
FOR IMMEDIATE RELEASE
LAUNCHING TUESDAY: STATEWIDE PETITION CAMPAIGN TO MODERNIZE ELECTIONS IN NEW YORK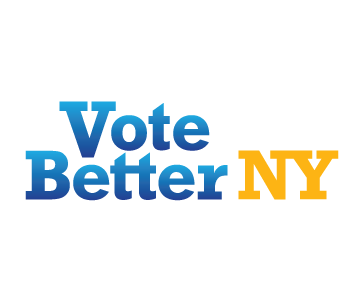 On Tuesday, November 3rd, good government groups and community-based organizations will launch the statewide Vote Better NY petition drive to put election reform on the agenda in the 2016 elections.
WHEN: 9:30 a.m., Tuesday, November 3rd
WHERE: Foley Square
WHO: Volunteers from organizations joining the petition drive will speak to why voting needs to be easier in New York, based on their own voting experiences:
Alpha Kappa Alpha Sorority – Delta Rho Omega
Asian AmericanFederation
Citizens Union
City University of New York
Delta Sigma Theta Sorority, Inc., East Kings County Alumnae
Dominicanos USA
Generation Citizen
Latino Leadership Institute
League of Women Voters of New York State
League of Women Voters of New York City
NAACP New York State Conference
New York Immigration Coalition
New York Public Interest Research Group (NYPIRG)
NYC Votes
WHAT: Launching one year before millions of voters will head to the polls for Election Day 2016, the Vote Better NY petition drive will show lawmakers New Yorkers from across the state want election reform to be a priority in Albany. Our petition calls for three key reforms to make voting easier in New York:
The Voter Empowerment Act (A5972/S2538A) to upgrade our voter registration system
The Voter Friendly Ballot Act (A3389) to establish better ballot design
Early voting so New Yorkers have more than one day to cast their ballots
Citizen volunteers will collect petition signatures supporting the #VoteBetterNY legislative agenda to bring New York's elections into the 21st century. You can volunteer to collect petition signatures: send us an email to learn more.
In the coming months we will continue to broaden the Vote Better NY effort to reach communities all across New York State: sign up to be a coalition partner here. Track the team's progress by following us on Twitter and Facebook. New Yorkers can add their voices to our movement using the #VoteBetterNY hashtag.
-- 30 --